Experienced Pest Control Software Professionals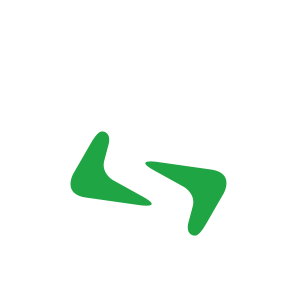 ServicePro, owned by Richard Deering, started providing the pest control industry with innovative pest control software solutions over 20 years ago. Before starting ServicePro, Richard owned his own lawn and pest service business that grew into multiple branches. While this business grew, Richard noticed how difficult it was to make sound business choices with the lack of reliable and detailed reporting. This led to Richard developing his very own software program. After improving and expanding the program over many years, Richard eventually made it available to the pest control industry as ServSuite, our enterprise pest control software solution.
However, we also wanted to support everyone in the pest control industry by providing a simple and cost-effective software solution. ServBasic is that solution. ServBasic is a simplified pest control software program that provides smaller pest control companies with the opportunity to make their business more efficient and profitable at a very low price. It is easily upgradable to ServSuite at any time.
Today, ServicePro pest control software is being used in over 1,700 companies across the world, and we hope to continue this path of excellence for many years to come.
Our Staff
---

Richard Deering
Richard started learning about pest control management while growing up on his family's farm. Using pest control on the farm opened up opportunities for him in the pest management industry, and he started his own lawn and pest management company. While running his company, he noticed that there was a need for a more efficient reporting system that would meet the needs of his pest control business. This realization was the beginning of ServicePro pest control software. Richard eventually sold his lawn and pest management company so he could have an active role in ServicePro as the Owner and CEO. To this day, Richard continues to live on the same farm he called home as a boy.
---

Andy Deering
As Richard and Brenda Deering's only son and one of three children, Andy grew up learning about his family's business. After graduating from high school, he learned everything he could about the industry as a technician in his father's lawn and pest management company. After his father sold the company, he then worked as a sales associate at ServicePro pest control software. His position within the company continued to grow as he became the head of the Support and Sales Department. Now, Andy is the COO of ServicePro, and oversees all operations for the company.
---

Kim O'Connor
Kim, one of two daughters of Richard and Brenda Deering, is currently the Chief Audit Executive of ServicePro pest control software. She graduated from Ohio University, and joined the family business as part of the sales and support department. She later moved on to be responsible for Data Migrations and Conversions, until she eventually acquired her current position of CAE.
Customers and Testimonials

"Really enjoyed this program! I have had others and this is by far the most user friendly. Also handles every aspect of my pest/wildlife removal service at multiple locations. You can't go wrong with the value and price of this program! I would recommend this to anyone."
- Mike, Pest Guru

"As a start-up business, my record keeping was completely paper-based in the beginning. I was struggling to figure out a reliable and affordable software that was flexible enough to meet my needs. Then I found ServBasic! It's easy to use, customizable, and will make you look like a professional to your clients and employees!"
- Ben Woodard, TMT

"We have been using ServBasic now for almost 3 years. As a new start-up business, we were very happy to know that we could use a very proven, reliable scheduling software for our pest control services. Whenever we have questions, Eric is always pleasant to speak with and very helpful when answering questions about the software."
- Focus Pest Management, LLC

"We have used ServBasic for over a year now. They are easy to use, adaptable, and have excellent customer service. We have been very pleased in all aspects and will continue to use ServBasic for years to come."
- Deep Roots Lawn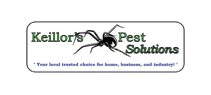 "The ServBasic software is so easy to use and is affordable, especially for the start-up company! I am so glad that I chose to use this program for my business, all of the applications in the software are easy to use, and very effective. Thank you ServBasic for making my business run smoothly every day!"
- Justin Keillor, Owner/Operator of Keillor's Pest Solutions

"ServBasic has made life much easier on this end! There have been a few bumps in my journey due to lack of computer knowledge, however Eric has always been there to guide me through it. Thanks for all you do."
- Lance Exterminating
SIGN UP AND START MAKING YOUR PEST CONTROL COMPANY MORE EFFICIENT AND PROFITABLE TODAY!
A National Pest Management Association Member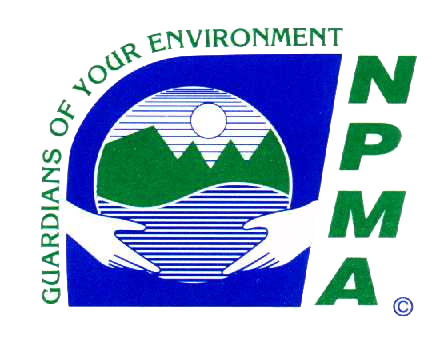 We are a proud member of the National Pest Management Association or NPMA. The NPMA is the pest control industry's greatest and most important organization. Pest control professionals can meet to share the latest news and technologies in the industry at association meetings and conferences. This is how we keep on the cutting edge of pest control management software technology.
Vision
We are a Premier software company providing innovative high quality software and services to Service Industries enabling customer business automation, expansion and growth
---

Mission
Our mission is to empower our customers the opportunity to focus on their business development and growth by providing innovative and seamless software solutions with unparalleled development and support services.
The ServicePro

1535 Georgesville Rd. STE B
Columbus

,

OH

,

43228-3615

Copyright 2015 ServicePro Pest Control Software
ServicePro is an American company, not to be confused or associated with any company or business outside of the United States of America with the same or similar name. ServicePro is the sole proprietor of the ServSuite, ServSuite Mobile, ServBasic, and Pest Win group of software applications. ServicePro uses remarketing to advertise online using third party vendors including Google. Third party vendors, including Google, use cookies to serve ads on sites across the internet based on your visits to our site. If you would like to opt out of Google's use of cookies, visit the Ads Preferences Manager. If you would like to opt out of all third party vendor's use of cookies, visit the Network Advertising Initiative opt-out page.